The IAQ has a wonderful archive and variety of patterns & fun extra projects – ranging from pillows, to table runner, to bags and full quilts.  
You'll also notice many quilt techniques as well.  From applique, paper piecing to traditional patchwork and modern style.
Feel free to explore and sew up something new.
You are unauthorized to view this page.  You'll need to login prior to viewing content if you are an IAQ member. NOT A MEMBER OF
Read More »
The Homestead quilt is the Block of the Month for 2021. Starting in January – ending in December. Patterns / Sections are released the first
Read More »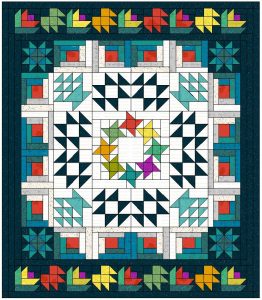 Total of 51 quilt blocks- basket, log cabin, double x, friendship star, maple leaf, paper flower, crown star. Size: 80″ X 90″ OR 47″ X
Read More »
Total of 10 different quilt blocks- all sewn with improv in mind. There will be a supply list for the quilt, but not for each
Read More »
This BOM features 8 quilt blocks set on point, with sashing and outer borders. The blocks are bigger and quick to sew. Size: 63″ X
Read More »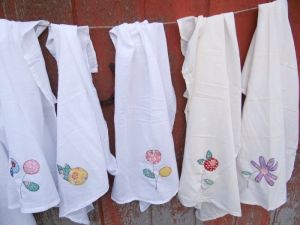 Sew up some cute tea towels – using cotton flour sack towels and applique. Machine or hand applique will work. All pdf's included.
Read More »
This Block of the month was designed by IAQ members! Each block featured was chosen or a favorite of quilters from around the world. The
Read More »
Today we are starting off the year with a big bang— the Sampler of 2018! There isn't currently a finished quilt (still sewing up the
Read More »
This is a quilt that will let you explore a little bit of paper piecing….or you can use the ruler template if you'd like.
Read More »
This block of the month features the same block with 3 blocks inside!
Read More »
This fun sampler is all about mixing patchwork with some hand stitching with some applique. It's built around your location, your family, your hobbies and
Read More »
You are unauthorized to view this page.  You'll need to login prior to viewing content if you are an IAQ member. NOT A MEMBER OF
Read More »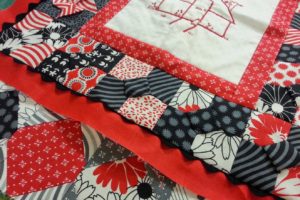 The little wall hanging will feature a center stitchery, some fun 3-d quilt blocks, and a little bit of embellishing with ric rac! I
Read More »