The quilt group that fits all your schedules.
Join us during 2018 for another year of incredible designers, inspiring samplers, beautiful quilts, sewing projects, and supportive community.
Great question! It's an online quilt group and community for quilters  from around the world. We help our members go from sewing alone and the same 'ol patterns, to connecting with others while exploring new techniques, patterns and designers.
There are over 700 talented members from 21 countries and over 41 states!
Every month you'll sew an exclusive pattern by designers from around the world. 
Their techniques may include paper piecing, applique, traditional patchwork as well as modern and traditional designs. 
Each pattern will be something new and exciting and the perfect addition to your sewing plans. 
Participating in a quilt group just got so easy...
Your membership includes: private community, block of the months, sew alongs, exclusive patterns by the guest designers, challenges, discounts, giveaways, swaps and more!
Everything is available 24 hours a day, 7 days a week, 365 days a year.
The library of patterns is constantly growing & you have access to it all!
Come and join us… enrollment closes on Dec. 28th
This year you'll go on a year long journey with the Sampler of 2018.  
This king size quilt features over 40 different quilt blocks, each having a fun twist.  
Infuse your own design and ideas using fabrics from your stash or a collection you love.
the Patchwork planner
& journal
Print the pages you need for keeping organized while you sew.  Customize your own quilt journal for those projects you've finished.
So many options, pages and layouts to choose from-allowing you to take full control and build a planner and journal you'll actually use and love.
This year the IAQ is teaming up with the guest designers for a Scavenger Hunt quilt along.  
This is part mystery as the blocks from the designers are hidden until the month they are featured, and you'll have to hunt them down (we'll make it easy) before you can sew them.
Choose from two layouts and have fun designing your own quilt with the placement of the mystery blocks.  This quilt is perfect for using scraps or keeping it simple with two of your favorite colors.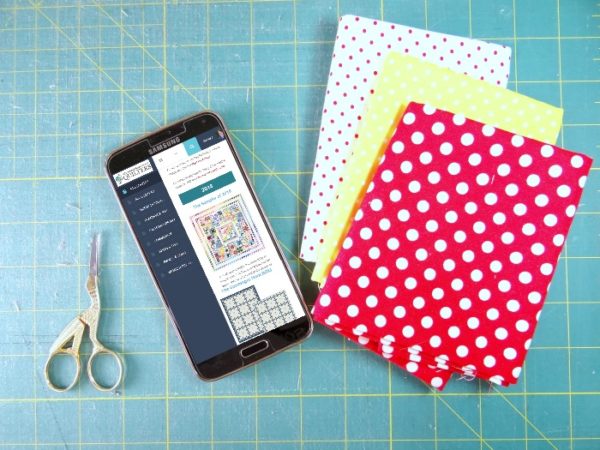 ACCess all of this for just $120 year!
The Details:
* instant access to ALL patterns
* new patterns added monthly
* locked in price
* price locked in
* swaps, challenges
* meetups online
* private community of 700+ quilters
Here is what you'll get access to.....
Our community is a support you can rely on.  It's a place where you can share your progress, ask questions when you get stuck or get to know others through the group swaps, challenges and other activities.
Participate in more opportunities to be project leads, a featured member of the month, or help in other activities during the year -including the RETREAT coming fall of 2018! 
You'll find the community area a welcoming place, no matter your background or experience in quilting. You'll fit right in!
"As a fairly new sewer/quilter and having never been involved with a quilt guild before, this group has been great with information sharing, growing me with new concepts such as the mini quilts, and stretching me by pushing for accuracy, i.e. the block swap. I love that the group is multi-national so ideas flow from everywhere."
"Even though I can't participate the way I would like to, this is a great group for sharing ideas and accomplishment. Looking at the different projects and reading the comments, etc. always lifts my spirit and leaves me with a smile."
"What an awesome group! As a newbie to sewing and to quilting I have so much to learn and everyone is welcoming, inspiring and encouraging. One of my favourite places to lurk!"
"Good projects for both beginner and experienced quilters. Many of the ideas can be used in non-quilt projects but use quilting techniques."
"I love the Patchwork Posse Quilt Guild because we get to learn new things, hear from new designers and website owners. I most enjoy getting to see what others are working on and the variety of projects produced by many people."
"I really enjoy being part of the online guild. I'm really busy right now and I love being able to access the guild any time of the day or night. I've learned new techniques and have had my questions answered. The people part of the guild are so friendly and feel like my friends!"
"I don't know many friends that like to sew as much as I do. I was waiting to find a group that wasn't super expensive to join since I had never been part of one- I wasn't sure if I would enjoy it. I was so excited once I saw what the planned projects were, the names of guest designers I hadn't heard of before - I knew I had to sign up as soon as possible! I am beyond happy I joined this one!"
"There is such camaraderie, encouragement, help, and fun."
here's a small selection of the patterns you'll get instant access to when you join
Still not sure? Okay, here are some FAQs that might help you...
THERE ARE OTHER QUILT COMMUNITIES OUT THERE. WHAT MAKES THE IAQ QUILT GROUP DIFFERENT?
We provide you not only the community, but we introduce you to new designers, patterns and more. We know you are busy with your own schedule, that's why we made it simple to participate. The patterns in the group and our guest designers are exclusive to only members. You'll enjoy new patterns before the rest of the quilters get them.
HOW MUCH DOES IT COST TO BECOME A MEMBER?
It's currently $120 for a yearly membership. That comes out to 1 yard of fabric per month! (or 1 pattern).  There is also a 3 payment option at $45 each. Each members allows you full access to ALL patterns and site.
CAN I CANCEL ANY TIME?
Yes, but we hope you won't! You can cancel from inside your membership account area.
DO YOU HOST EVENTS?
We are currently planning a retreat during the fall of 2018.  Members will get an early bird discount as well as priority in booking your spot to attend. We also have meetups online in the community areas that you can join.
WHAT ARE THE PATTERNS?
There is a Block of the month, quilt alongs, mysteries, the exclusive pattern by guest designers and more during each year. There is a variety of style, technique and design- including table runners, dolls, bags, pincushions, quilts and more. Every month there is something new added to the group.  Plus, there are over 4 years of patterns found in the archives- over 70 patterns! You'll have full access to all patterns.
IS THE PATCHWORK PLANNER & JOURNAL COST EXTRA?
Yes, the Patchwork Planner & Journal is included, no it does not cost more.   The planner & journal is a pdf that you can save to your computer, print the pages you'd like and build a journal and custom planner you'll use. 
WHY DO YOU LIMIT ENROLLMENT PERIODS?
We love our members and want to make sure each and every one receives the attention when she joins. We limit enrollment to a few times a year so we can create an experience where new members are warmly received, supported and guided to all that the IAQ has to offer.
By holding dedicated enrollment periods, we can dedicate time and resources to welcoming each new "class" of members.
I LIVE IN CANADA/AMERICA/AUSTRALIA... I ONLY A BEGINNER... I'M BUSY ... WILL THIS WORK FOR ME?
With over 700 quilters in over 21 countries and 21 states, our members represent a diverse range of style, abilities and talents. The IAQ is open 24/7- fitting your schedule, not matter what it is.  So whether you're a Canadian expert quilter, a Venezuelan embroidery master, an English patchwork professional, or a French beginner, we will help you connect with others who can answer questions, encourage, support and inspire.
Come and join us… enrollment closes on Dec. 28th