An online group for quilters who are looking to meet incredible designers, sew beautiful quilts, connect with other quilters and have fun sewing.
Got piles of projects, fabric, notions, patterns and of course good intentions? Basically... you're a quilter?
You're in the right place.
If you have a desire to play with fabric, explore new techniques, sew more, and would enjoy a welcoming atmosphere that is easily accessible to share your journey.
One of the best parts of being in the IAQ is the community of like-minded quilters who will inspire you, support you, laugh with you, and encourage you.
Members consistently sew and make progress on their quilts as well as participate in much needed social connection (without having to leave home)!
Inside the membership you'll...
Let's sew together and finish the BOM by the end of the year. 
Our yearly BOM is exclusive and every month you are getting instructions so by the end of the year you have your quilt top completed.
Meet Other Quilt Designers
Explore new designers, patterns, authors and fabric designers throughout the year.
Join us live as we chat with the designers, pick up fun quilt tips, enjoy trunk shows & ask questions.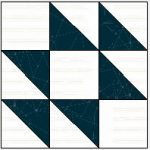 Build friendships with other quilters by participating in our challenges, swaps, sew togethers and more! 
Enjoy our virtual meetups where you can show off your progress, your quilt tops, and your finishes. 
Looking for more time to sew? Pop into our open sews and sew with others!
notes from our members...
The Only Quilt Group That Fits Your Schedule
You can actively participate as much or as little as you like!  We provide an active community with in person zoom meetups, exclusive patterns and introduce you to talented quilt designers and authors from around the world.
Catch us 'live' or revisit the recordings anytime your schedule permits.  ps- we don't care if you join us from your car, bed or favorite spot in your sewing room…
Thank YOU for the IAQ! I have learned so much staying motivated to learn more. It is just what I needed to ease back into quilting. 🙂
MONTHLY
90 Sews PDF's & live check-ins

BOM pattern & video library

Afternoon guest chat & replay recordings

Monthly Show & Tell evenings
YEARLY
$
19
$220 billed once annually
90 Sews PDF's & live check-ins

BOM pattern & video library

Afternoon guest chat & replay recordings

Monthly Show & Tell evenings
I am a 2nd generation quilter. My hands have always been busy and I love to touch all the fabric. Starting with X stitch and embroidery when I was eight to finding quilting with my first child. I found that quilting was good for my soul. 
I am not the most perfect quilter, and have many blocks without points and spinning the wrong direction.  But for me it is not about perfection, but the process, the learning and experimenting.
Quilting tends to be a forever journey and keeping up with tips, techniques and others is always growing – the need for having a resource I can use and add to is something I needed and have enjoyed building.
During my quilting journey I had conflicts in schedule, dates, times and family activities – keeping me from participating in a quilt group.  I loved the community and support of the group and knew that it was something that helped me continue quilting.
I knew I wasn't alone in my frustration of missing out on quilt groups, so I started the IAQ. Allowing others – no matter where you are or what your schedule to participate.
notes from our members...
I want to let you know how much IAQ has entertained me, educated me, and connected me to like-minded souls this past year, which has been so difficult for all of us. I thoroughly enjoyed getting to know you and other members, even if it is "only" virtually. When my local guild started canceling meetings, I reached out to find an online equivalent, and stumbled onto IAQ. Joining was the best move I've made in the past couple of years! The retreats and Zoom get-togethers are a lot of fun, even though we're not all in the same room. I sorely needed company, companionship and all things Quilty. You do a great job of planning classes, BOMs, exposing us to new techniques, and sharing our wins and challenges alike. Thanks for your dedication to bringing quilters together to share experiences. I'm so happy I joined.
The International Association of Quilters (IAQ) with Becky Jorgenson of Patchwork Posse is the place to be! What a great community to be part of! Talent galore, resources that seem to be endless (I know I haven't seen everything yet! And then, throw in some BOM's, quilt alongs, mini swaps, virtual retreats etc etc! The IAQ has been such a haven for me over these months of lockdown, shutdown of COVID - always a safe place to browse, chat with fellow quilters, share what was under our needle, and even the opportunity to reflect personally and as a group, with the extra benefit of the Patchwork Planner. If you aren't already a member, why not? Come join in the fun! See you there!
I have been a member for only a short time and I have been super impressed by how friendly and helpful everyone is. I love being in a group that likes to be challenged but doesn't let failure take them away from a project. I have made connections with others that I might not have ever met. I love quilting and this group keeps me going. I'm learning different techniques and love getting new information about rulers I haven't tried. I am impressed with all of the beautiful projects that others share. Thanks to all of you!
Participating in a quilt group just got so easy...
Your membership includes: private community, block of the months, quilt alongs, pattern library, pdf's, video how to's, open sew days, meetups, guest designer chat & replays, challenges, discounts, giveaways, swaps and sew much more!
Everything is available 24 hours a day, 7 days a week, 365 days a year.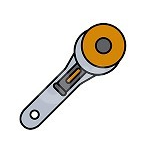 BOM pattern including pdf & video released
Afternoon chat with a guest designer and quilter.
Join other quilter members for 2 open sews
Show & Tell evening with all members via zoom.
Are you ready to enjoy sewing again, finish quilts, all while meeting other quilters just like you?
Your energy is so welcoming and contagious! I've always stayed on the edge of conversations and the quarantine just made connecting so much harder. You and everyone I have met have made me feel so welcome. I love the Zoom calls where it feels like we are really connected (as opposed to online classes where you may or may not actually see and hear your guild mates) I have participated in 2 all day sew days and look forward to seeing what everyone is doing and I am learning through the technique and ruler lessons! I would highly recommend the group to others!
I love the International Association of Quilters group! Encouragement, help, and friendly faces abound and as we are usually our own worst critic, the encouragement piece is HUGE. I am loving the tutorials on rulers, paper piecing, appliques and the quilt a-longs that stretch me and teach me new techniques. Especially during this past year when we have all been so isolated, the IAQ has helped me keep sane and kept me sewing.