For site navigation and helpful hints on where things are, visit the Start Here page
For schedule and events during 2018 monthly calendar- visit the Calendar of Events here.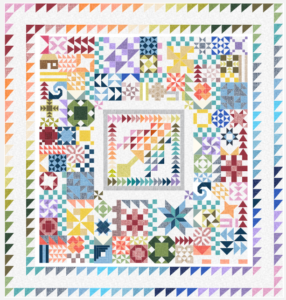 A YEAR long sampler. It is inspired by an antique quilt.  You'll be sewing 2 blocks per week –there is a fun twist to the blocks as well! Finished size- 92 x 97
Schedule: posted Tuesdays January 2018 – January 2019
SAMPLER PATTERNS: Read more here….
SAMPLER FORUM & GROUP: read more here…
Scavenger Hunt Quilt Along— 60X72  This quilt is part mystery.  The layout is a double nine patch surrounding mystery quilt blocks.  Each month you'll be given the link to the quilt block on the guest designers site to sew.  It will be fun to visit other sites and even though the layout will be the same, you can choose where to place the block in the quilt. Plus, there are two options for the outside border- dark or light.
Schedule: once a month, Wednesday. Mystery is revealed on the designers blog. January 2018 – December 2018
SCAVENGER HUNT BOM PATTERNS: Read more here…..
SCAVENGER HUNT BOM FORUM & GROUP: read more here…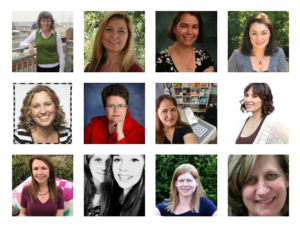 These 12 designers will be sharing an exclusive pattern – 1 per month PLUS be sharing a block for the Scavenger Hunt BOM.

WHAT'S COMING UP…..
October 3 @ 8:00 am

-

5:00 pm
ADDITIONAL THINGS TO PARTICIPATE IN
-------
We are so excited to have you help us with the projects in the group!
The project lead is an opportunity to get the pattern early, share your progress with the group, feedback on the pattern, putting your own style / voice into the project.
These spotlights will be featured in the weekly Sunday email for members as well as in the facebook group. AND- for our thanks for helping us out and sharing a little bit about you, your name will go into a quarterly drawing.
Depending on the response- all entries might not be used (but you'll still be entered into the drawing)
Look for 3 challenges during 2018! Topics will be shared for the challenges as well as how you can participate.
Share pictures, ask questions, meet others – there is always someone there!
Participate in our community:
in the site area or
the private fb group. 
3 swaps will be happening during the year and you are invited to join them! You'll be provided sign up info as well as the topic and instructions on participation. 
Enjoy discounts for online shops, magazines, products and more! Plus, watch for giveaways as well!
You can save the planner to your computer, print the pages you want and build a journal you'll actually use. 
Mini quilts are going to be the bonus projects this year! Each will feature a new technique – including reverse applique, embroidery, english paper piecing and scalloped borders.